Shark Reef Aquarium & Undersea Explorer VR Experience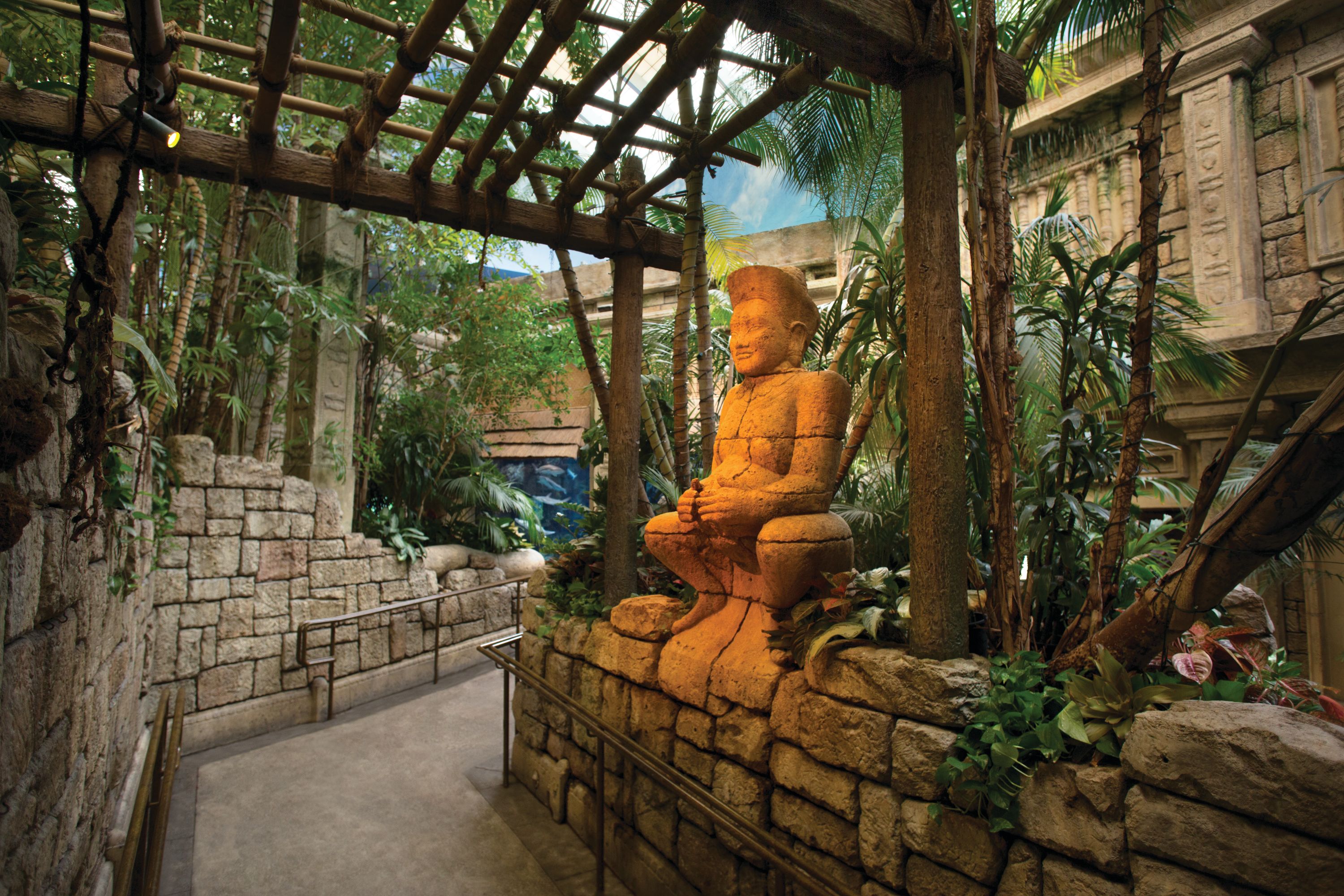 TOUR DESCRIPTION
Shark Reef offers the aquatic experience of a lifetime. The ocean is probably the last thing people think of when they visit the dry desert of Las Vegas, but the Shark Reef Aquarium at Mandalay Bay changes that.
Shark Reef is reminiscent of an ancient temple slowly sinking into the ocean. The tunnel, which houses five species of sharks and the aquarium's largest animals, is designed to look like a sunken shipwreck. Here, visitors can witness a scuba diver's view of these mesmerizing creatures, including nurse sharks and Sandtiger sharks measuring up to nine feet long, and sandbar sharks that measure more than six feet in length.
In addition to the shark tunnel, guests can experience exhibits featuring crocodiles, freshwater fish, piranhas and much more.
MORE INFORMATION
Shark Reef Aquarium & Undersea Explorer VR Experience
Mandalay Bay - Las Vegas Boulevard South, Las Vegas, NV, USA
Telephone: 702-692-2821
Open 10:00am - 8:00pm
Admission entry every hour with last entry at 6:00pm
Present Sightseeing Pass at Shark Reef Aquarium Box Office for entry redemption. Timed Entry Attraction. Subject to Availability. Reservations not available.