Speakeasy Pub and Prohibition History Tour NYC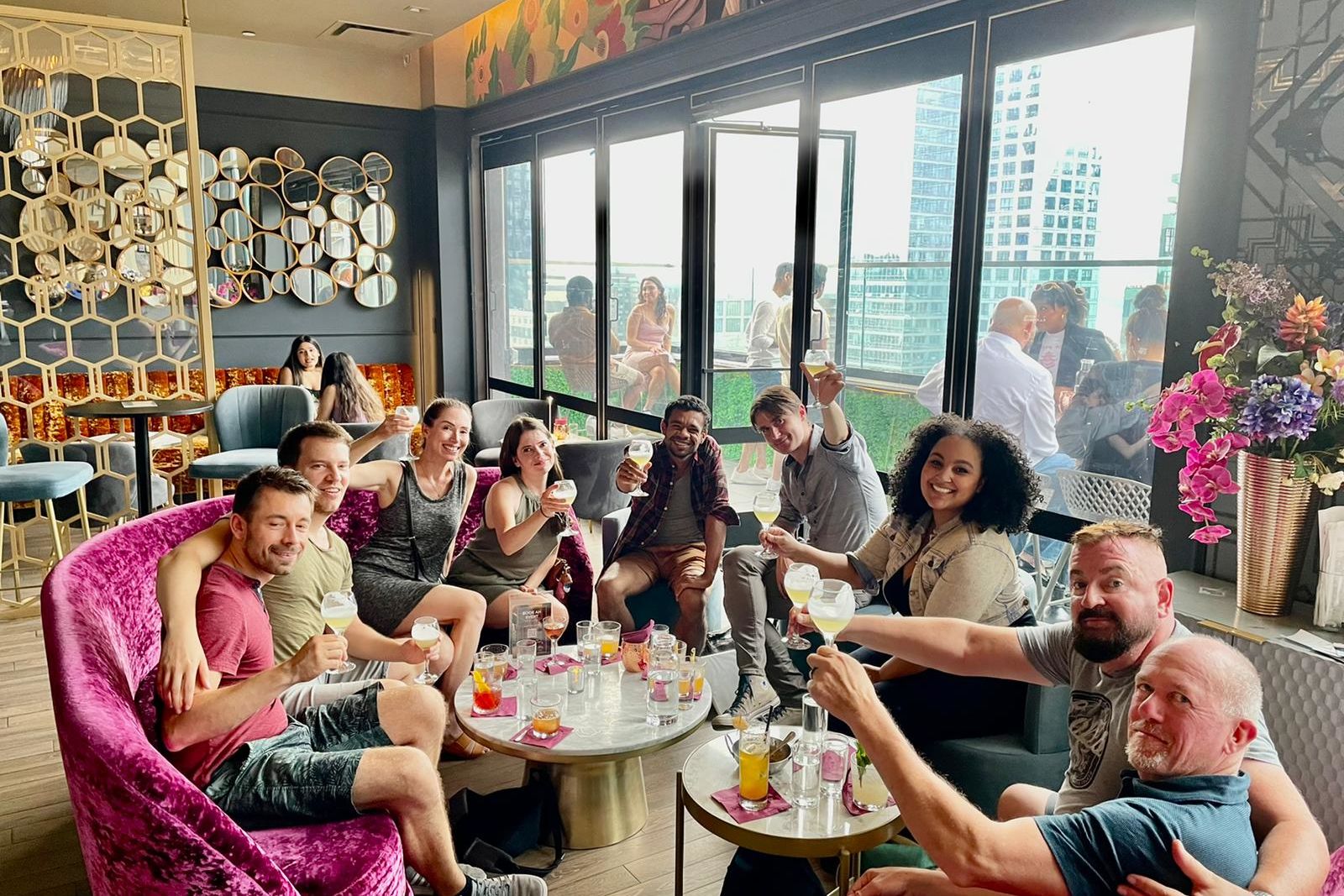 TOUR DESCRIPTION
Visit three iconic drinking establishments with rich storytelling of the Prohibition Era in NYC.
Take a tipsy journey through the spirit trails of New York's underground watering holes. Your journey will feel like a discovery of hidden escapes from the hustle and bustle of Midtown's tourism hub. Sure to be guided by one of the most exciting tour guides, you'll be captivated by the rich history that has inspired your evening's libations. Walk with us as we retrace the immigrant progress toward the American Dream during Prohibition.
MORE INFORMATION
Speakeasy Pub and Prohibition History Tour NYC
We will guide you into one of New York's most iconic speakeasies and tell the tale of the period's most notorious gangsters and infamous bootleggers. At our second location, we'll explore the catalysts behind Prohibition and focus on the women of the Gilded Age, and the movement that gave rise to an oil king. To round off our journey together, we'll take you to one of New York's most unique bars where we'll discuss the sudden demise of Prohibition. Tour includes:

Duration of three hours

Hosted by a licensed tour guide

Midtown Manhattan/Times Square area

Rich storytelling of immigration, politics, and the Prohibition Era

Visits to three drinking locations including historic bars, pubs, and speakeasies

Free admission and express entry

Dress Code: Upscale casual. Comfortable shoes are recommended

*Non-alcoholic drink menus are available. Drinks and transportation are NOT included. Guests must be 21 years of age.
Hours of Operation:
Sun-Sat: 4:30 pm
Sun-Sat: 7:30 pm
Wed-Sat: 6:30 pm
Spanish Language: Sat at 5:30 pm
Reservations are required and must be made online. A credit card is required for reservations, this will not be charged unless the booking is missed.

To reserve, enter your information including valid pass numbers at https://fareharbor.com/embeds/book/nitetables/?ref=asn&sheet-uuid=5363e61e-59ec-415b-987a-541f535f1974&asn=sightseeingpass&full-items=yes&flow=1023400