The View Boston Observation Deck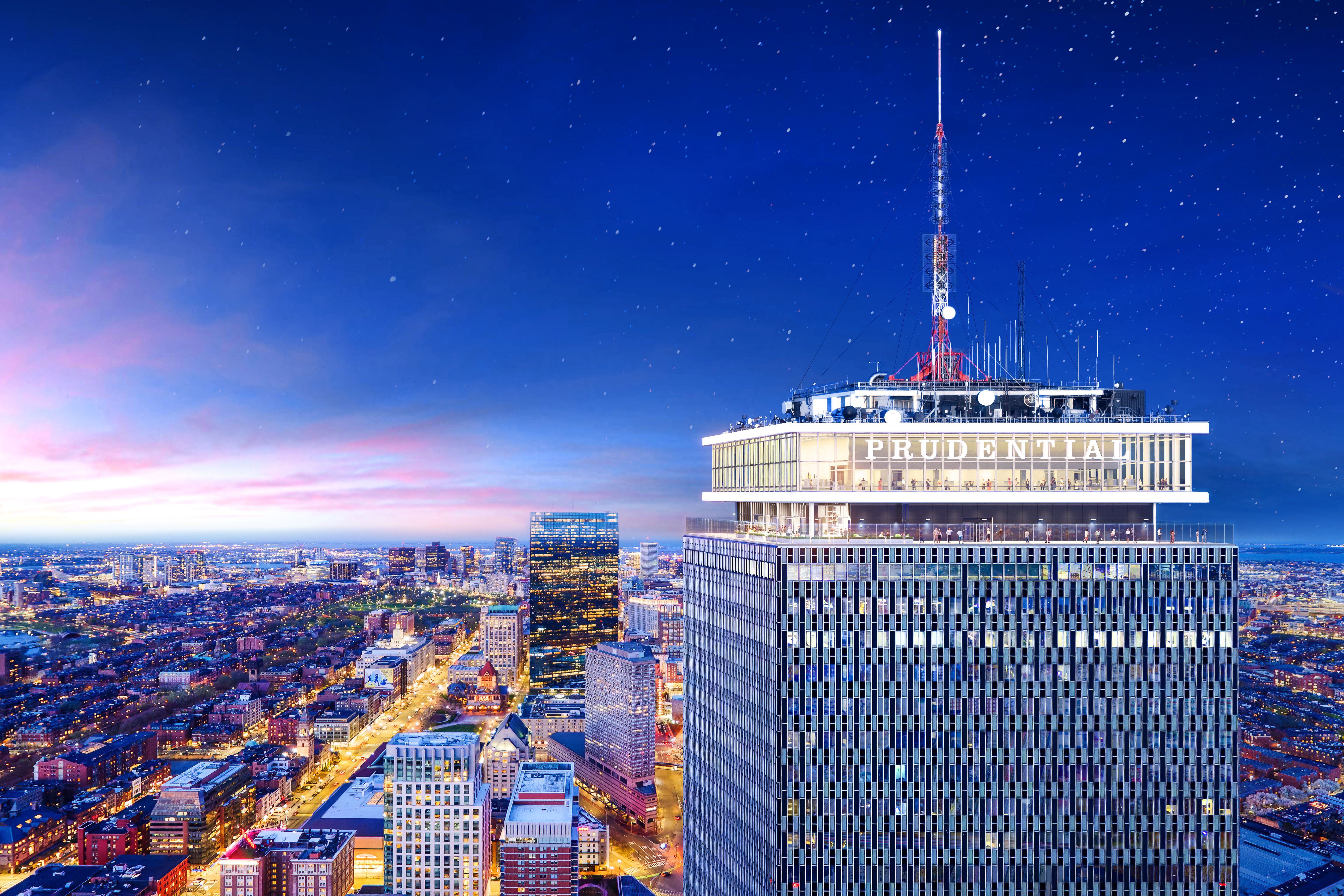 TOUR DESCRIPTION
View Boston is the city's preeminent observatory experience offering unrivaled 360-degree views of
Boston's breathtaking city skyline. Encompassing the top three floors of Boston's iconic Prudential
Tower, the 59,000-square-foot destination features indoor and outdoor panoramic views of the city, an
open-air roof deck, two dining destinations, state-of-the-art immersive experiential exhibits, and more.
MORE INFORMATION
View Boston
Whether discovering famed landmarks and coveted hidden gems or meeting friends for a sunset cocktail, your unforgettable Bostonian experience begins here.
Highlights:

Indoor and outdoor 360-degree views from the tallest observation deck in New England.
Cloud Terrace, a 360-degree open-air roof deck.
Indoor/outdoor Stratus cocktail lounge offering inspired cocktails al fresco.
Beacon Bistro restaurant and bar with chef-curated, Boston-inspired fare.
Boston 365, a remarkable 3D model of the city that is projection-mapped to dramatically reveal the seasons, spirit, and celebrations that bring Boston to life.
Explore Boston, an interactive visual neighborhood discovery tool where guests are able to use touchscreen technology to explore various neighborhoods and locate attractions, restaurants, and landmarks of interest based on their individual tastes.
Open Doors Immersive Theater, featuring a short film that provides street-level exploration of various neighborhoods and behind-the-scenes perspective from some of Boston's most beloved attractions, including Fenway Park.
The ViewPrint experience, via which guests will be prompted to scan their ticket to collect landmarks and attractions they would like to explore during their time in Boston, with a customized itinerary digitally delivered at the end of their visit.
Timed ticket entry to manage lines and wait times.
800 Boylston Street, Boston MA 02199
Open 7 days a week 10 am-10 pm; with the last ticket sold at 9 pm and the last entry at 9:15 pm