Artechouse D.C.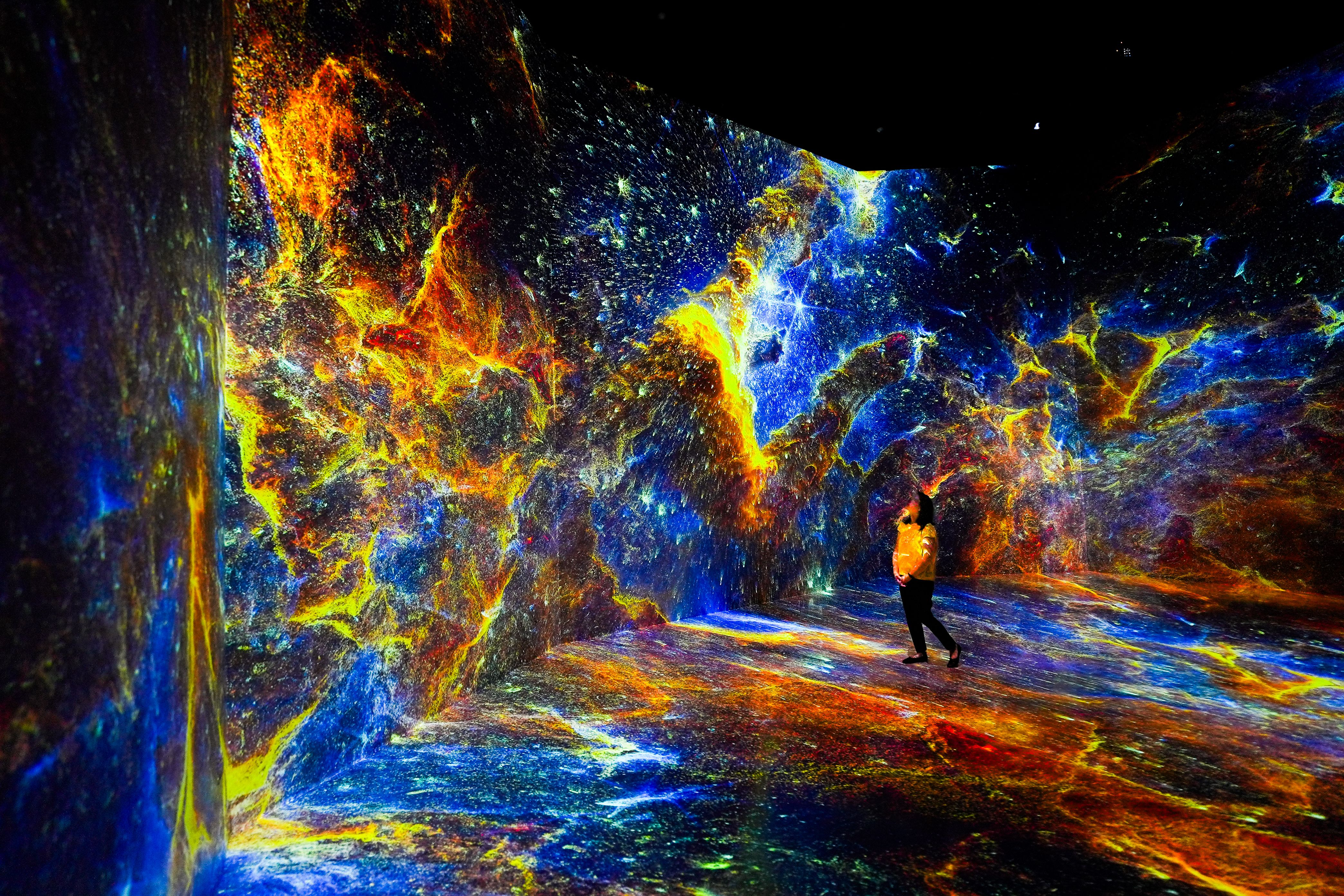 TOUR DESCRIPTION
Ignite your imagination beyond what is visible and step into the unseen depths of our universe.
Beyond the Light, an original artistic expression of scientific discoveries is the story of how human innovation has enabled us to see beyond our imaginations and into the furthest reaches of the cosmos.
ARTECHOUSE worked in collaboration with NASA scientists to interpret the frontier-pushing data NASA collects about our universe, then brought it to life in the highest resolution possible utilizing today's latest creative technologies and experiential storytelling. The exhibition submerges you into the timeless story of light and aims to inspire your curiosity about what else is possible.
Going beyond a tour of familiar imagery, this immersive art experience was developed with the latest technologies, including AI-aided visual production, an original musical score created from galactic data, and stunning imagery and findings from the James Webb Space Telescope. Beautiful, educational, and interactive, pushes the boundaries of our imagination, celebrating the spirit of exploration and discovery of our universe and creation. It is perfect for the whole family.
MORE INFORMATION
Artechouse D.C.
1238 Maryland Avenue SW, Washington, D.C. 20024
10 am - 10 pm daily, with entry times every 30 minutes
Show your pass at the check-in desk for access at the next available entry time.