Santa Monica & Venice Beach Bike 3 hr Tour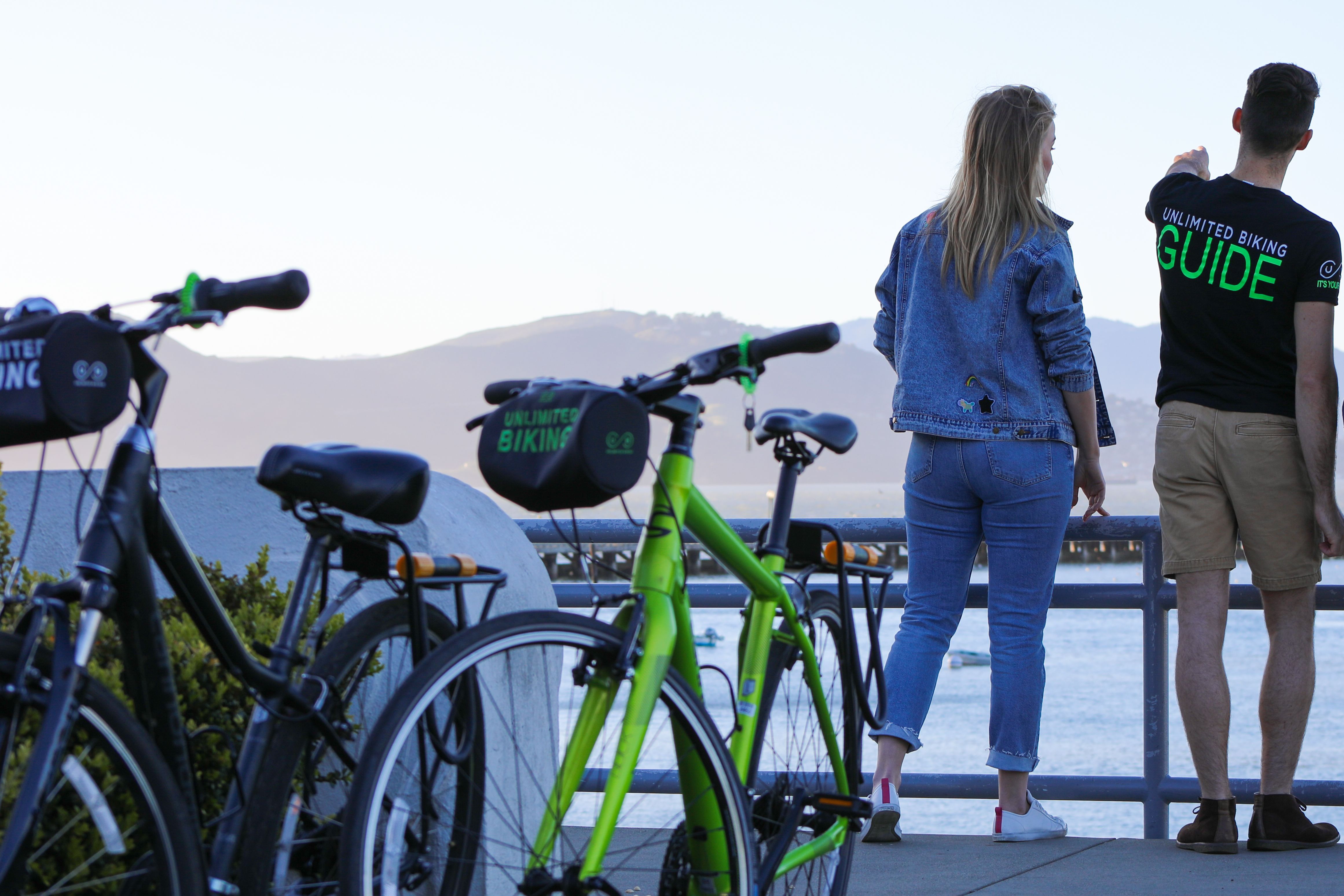 TOUR DESCRIPTION
Enjoy the best of Los Angeles with this three hour guided bike tour that begins in Santa Monica near the famous Santa Monica Pier! Take in the ocean breezes, visit the historic Venice Canals, ride through Marina del Rey, take pictures with the Art Walls, and explore Muscle Beach. The sunny California weather makes this tour a fun and beautiful experience for culture enthusiasts and history buffs. Our guides will provide you with fun facts, surprising secrets, and photo opportunities while you soak in the beauty of
Santa Monica and Venice Beach. Upgrade your tour to an electric bike for an easier ride!
This guided tour takes about 3 hours and is perfect for families, friend groups, couples, and solo riders!
Licensed tour guide
Bike rental
Helmet, basket/bike bag
MORE INFORMATION
Santa Monica & Venice Beach Bike 3 hr Tour
Get the local feel while you learn on this relaxed ride! Attachments like tag-a-longs and trailers are not permitted on this tour.
What you'll see:

Start in Santa Monica by the Santa Monica Pier and ride along the beach path.
Visit the Venice Canals, a historic district within the residential Venice suburb.
Ride through Marina del Rey, take pictures with the Art Walls and explore Muscle Beach
This 7-8 mile tour will give you some of the best California Coast views.
Unlimited Biking 1431 Ocean Ave Santa Monica, CA 90401
Hours of Operation:
Year-round, 10 AM
Please bring your valid passes into the store location any time after opening time to check in for the next available tour. Spots will be on a first come first, serve basis. Please feel free to contact Unlimited Biking to check if there are any open spots. Guests are required to bring an ID and credit card. No hold will be placed on the credit card.