Tickets and Passes are valid for one year from date of purchase. Once reservation is confirmed, tickets are non-refundable.
City Insider's PM Guided Tour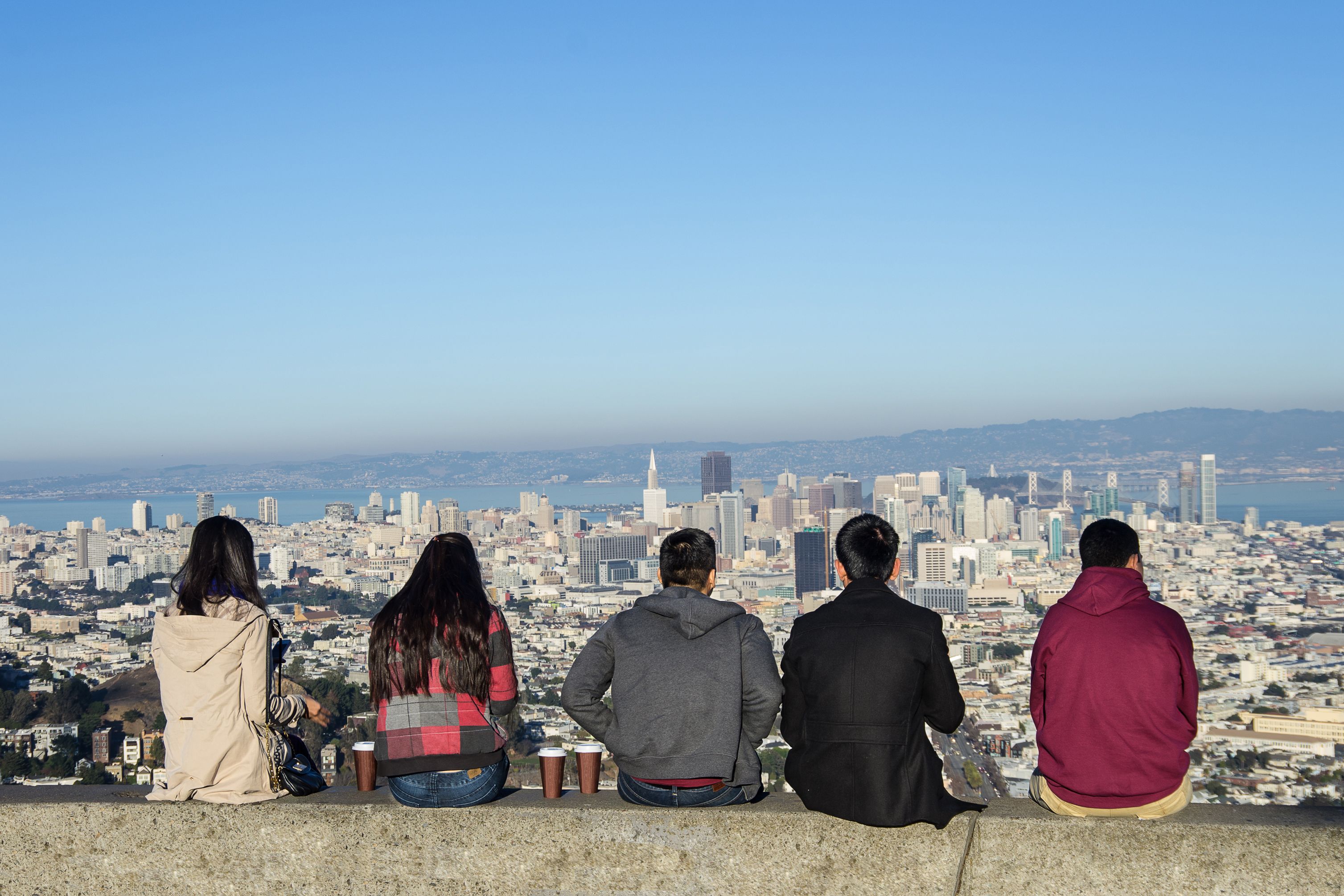 TOUR DESCRIPTION
As your "city insiders" tour begins in the early afternoon, you'll be back in selfie heaven at our stop at the Palace of Fine Arts and your journey across the Golden Gate Bridge. As you tour through Golden Gate Park from its Ocean Beach entrance, you'll see the city's rugged Pacific coastline, the Bison Paddock, huge Dutch windmills and other famous features. Stretch your legs at the Music Concourse and the outdoor sculpture garden at de Young Museum. And get your Zen on at the Japanese Tea Garden! You're just getting started. You'll visit Haight-Ashbury, the epicenter of 1967's Summer of Love (groovy, man!). You'll see some historic Victorian homes that survived the horrific earthquake and fire of 1906. You'll pass through the Castro and Mission districts, home to many colorful public murals that will inspire you! And the architecture show is just getting started. You'll see City Hall, the War Memorial Opera House and the Pioneer Monument. Then we're off to Nob Hill and Union Square, driving right by Grace Cathedral, the Fairmont and Mark Hopkins hotels, the Pacific Union Club. They provide an eyeful of building excellence. You won't easily forget these majestic structures. Speaking of eyeful, you and your camera or cellphone will be busy capturing cool images from our tour through Chinatown, a fascinating community known around the world. Say "Ciao!" as we roll into Little Italy of San Francisco in the North Beach community. You'll enjoy the colorful sights of this special part of the city, full of quaint cafes, beautiful Washington Square Park and Saints Peter and Paul Church. In the Telegraph Hill neighborhood, Coit Tower, the 210-foot icon, looms over Pioneer Park and the eastern side of the city and marks the end of our whirlwind tour of Alcatraz and unique San Francisco. If you'd like some suggestions for a dinner spot to cap off an adventurous day of a lifetime, we're happy to oblige!
MORE INFORMATION
City Insider's PM Guided Tour
Meet your tour guide at Fisherman's Wharf -Zephyr Hotel 250 Beach St.
Please contact Extranomical Tours to make a reservation on phone: 415-357-0700 or email: contact@extranomical.com. OFFICE HOURS: 7 days a week: 8:00am to 9:00pm PST Make sure to provide the following information: Full name, Number of guests, Adult, Child (age of child), Tour name, Booking date, San Francisco hotel name, Contact phone number, Email address, QR code