Daily self-Guided Bike Tour GG Bridge to Sausalito Bike Tour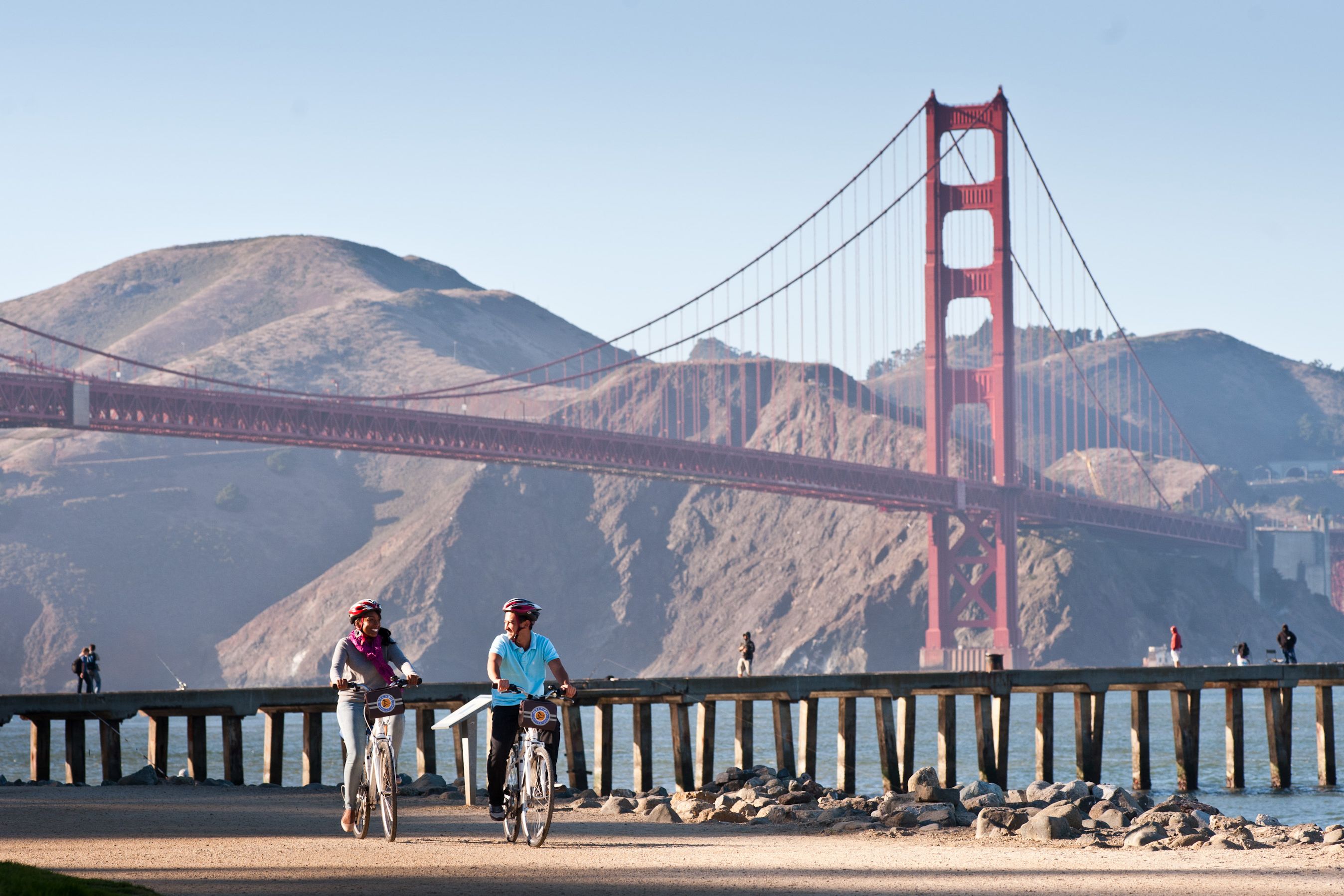 TOUR DESCRIPTION
Feel the breeze and enjoy the great outdoors as you exercise your way around town or across the Golden Gate Bridge to Sausalito on a comfort hybrid or comfort mountain bicycle complete with helmets, maps, locks, and plenty of holders for all your gear. A knowledgeable staff member will assist in selecting the best bike for you and best route based on what you want to see.
All our routes avoid the notorious hills and get you where you want to go on accessible, bike-friendly paths made for beginners!
Upgrades:
• Electric bike $45. No reservation is necessary; the upgrade can be processed onsite.
• 10am Golden Gate Bridge Guided Tour $45; reservations are necessary - email res@baycitybike.com to reserve.
MORE INFORMATION
Daily self-Guided Bike Tour GG Bridge to Sausalito Bike Tour
New location - Fisherman's Wharf, at 2661 Taylor Street
By resevation Daily at 10am
By reservation only at res@baycitybike.com