Little Havana Cultural Adventure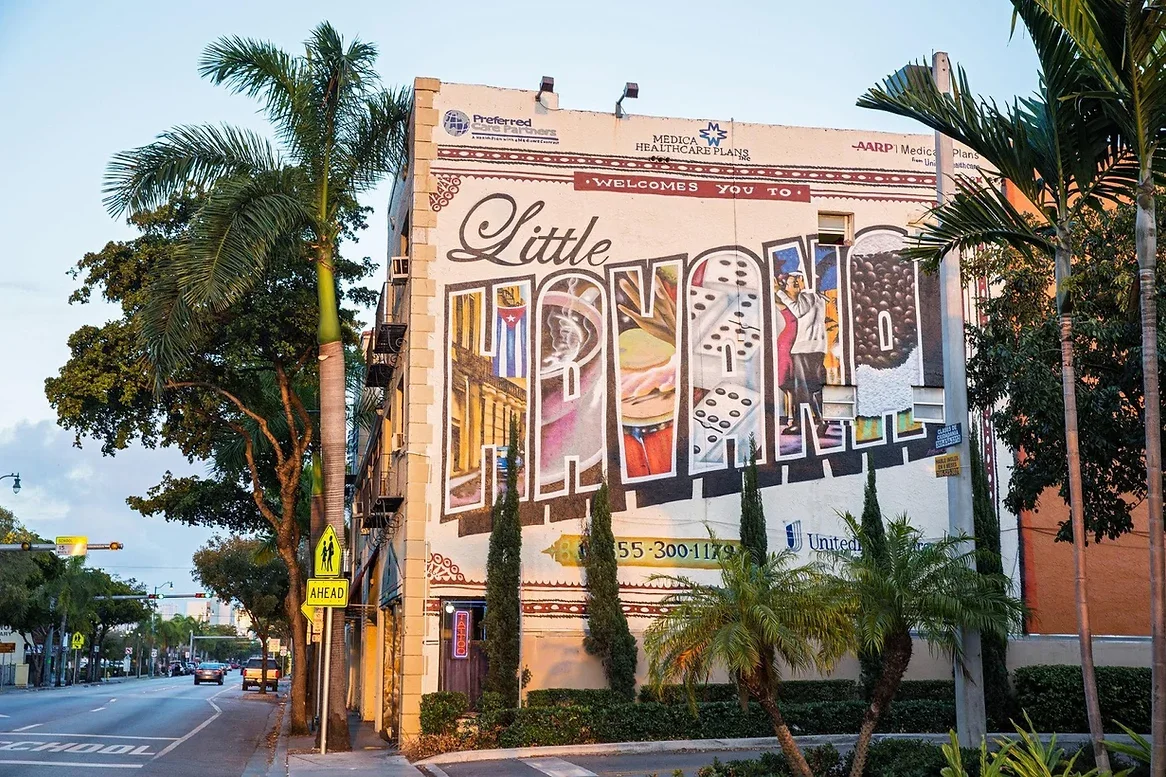 TOUR DESCRIPTION
LITTLE HAVANA SEE LIKE A NATIVE! IMMERSE YOURSELF IN THE FLAVORS AND COLORS OF LITTLE HAVANA, AND NO PASSPORT IS NEEDED!
Your 90 minute tour begins with a local historian/curator and a fresh made Cuban coffee and a taste of the local Cuban pastries, with a little history of Cuban coffee and how it's made while enjoying the tastes of typical Caribbean flavors of Guava and Coconut pastries. Your tour continues with a visit to a Cigar Factory, as you see different stations with Cuban cigar rollers, and the famous Cuban Cigar making process, with a history provided by our guide on the discovery of the Cuban cigar and how there made. We continue to the famous Bay of Pigs monument, where your historian will tell you some trivia facts of the Cuban/USA relation policies through the decades, that makes Little Havana so special and intriguing! Visit the first open air farmers market in Miami, since 1960 this family sells fresh Caribbean fruits, here you can buy and enjoy a real coconut water from the coconut . Then off to visit the famous Dominoes park and the Tower theater, and as if that wasn't enough, how's your salsa dancing? Not to worry your guide will take you to one of the oldest speakeasy in Miami, from 1939 and give you some tips on salsa dancing (if the band is playing!) The tour ends with a story of a young Cuban art collector and his special museum. After this tour, you will have known, felt and heard the stories of its people, and have seen it like a native!
MORE INFORMATION
Little Havana Cultural Adventure
Tours start and end at Cubaocho, 1465 SW 8th Street, Miami, FL
Wednesdays through Sundays 11:30am and 2:30pm
Please call or email 48 hours in advance to schedule your tour. The phone number is 305-767-5000 or reservationsarttour@gmail.com" Tour starts at Guantanamera Cigars & Café - Cigar Shop at 1465 SW 8th Street, #105, Miami, 33135. Your guide will meet you in front of two Cigar sculptures that are pillars to the entrance of cigar store and seen from the street. Your guide will suggest great places to eat and visit while in Little Havana!