Highlights of Miami Beach Bike 2 hr Tour in English and Spanish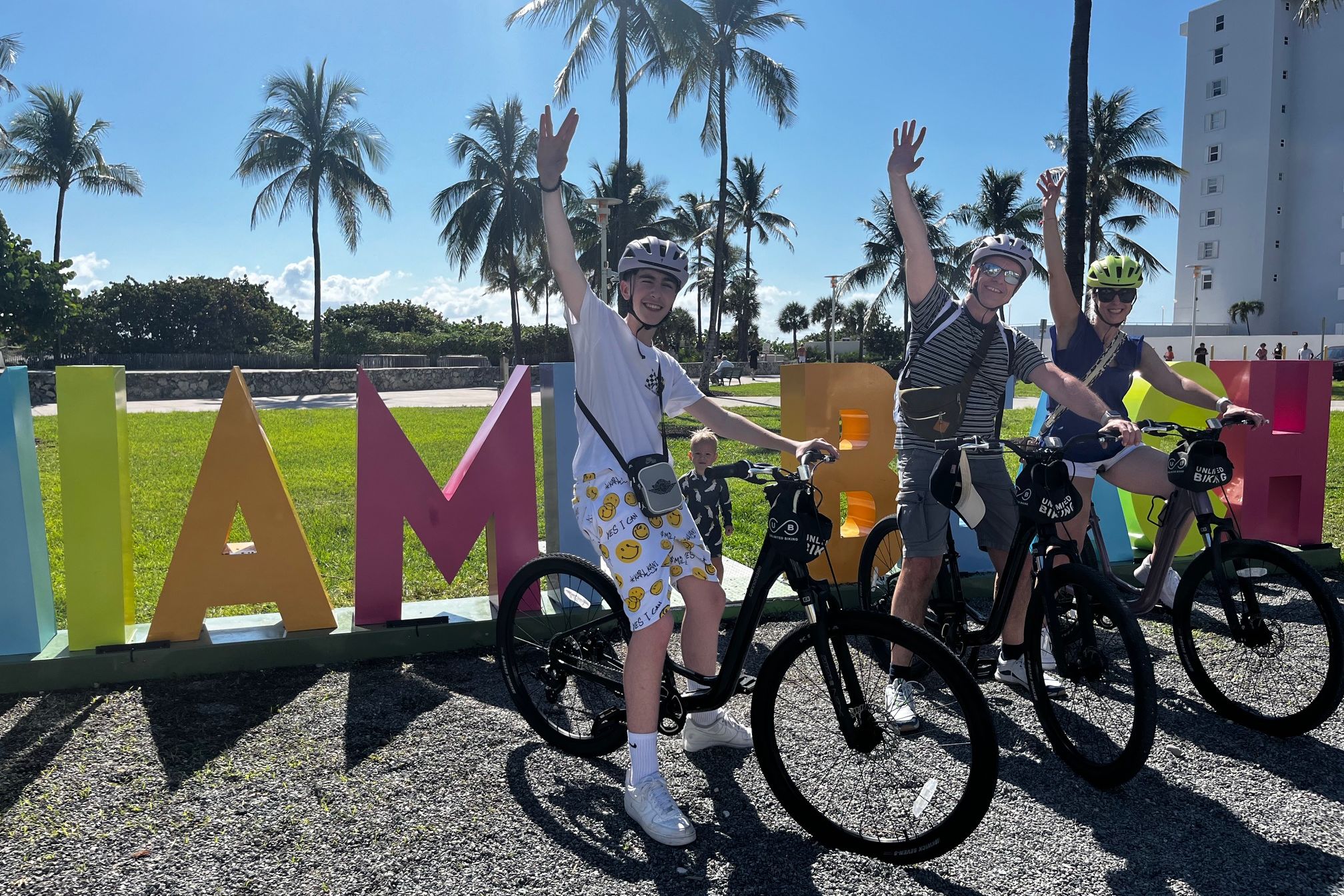 TOUR DESCRIPTION
Explore Miami the best way possible - by bike! Ride through all three historical districts and see the best that Miami has to offer in this two-hour guided bike tour. In this beautiful bike-friendly city, you can feel the ambience of Ocean Drive and Espanola Way district, which define the rich culture and history that make
up South Beach. This tour will take you through the Botanical Garden, and Holocaust Memorial, and then down the beautiful bike path that leads to South Pointe Pier. Get insight into Miami and South Beach's culture - including visiting the Versace Mansion, which is nestled amid the famous Art Deco hotels of
Miami. Learn about Versace's influence on the city and take beautiful photos with the pastel Art Deco buildings that date back to the early 1900's. This leisurely bike tour is the best way to explore the city- like a local!
Licensed tour guide
Bike rental
Helmet, bike bag
MORE INFORMATION
Highlights of Miami Beach Bike 2 hr Tour in English and Spanish
This guided tour takes about 2 hours, including various stops near essential attractions while our guides provide in-depth narration and stop for photo opportunities at famous sights and hidden gems throughout the tour.
What you'll see:

Explore Ocean Drive, one of the most famous strips of South Beach Miami.
Learn about the history of Versace and his influence on the city.
Snap pictures with the beautiful, pastel Art Deco buildings built back in the '30s!
Ride down Espanola Way district, Holocaust Memorial, and the Botanical Garden.
Unlimited Biking 850 Washington Avenue, Miami Beach, FL 33139
Hours of Operation:
Year round, 10 AM
Please bring your valid passes into the store location any time after opening time to check in for the next available tour. Spots will be on a first come first, serve basis. Please feel free to contact Unlimited Biking to check if there are any open spots. Guests are required to bring an ID and credit card. No hold will be placed on the credit card.