Downtown Nightlife Tour NYC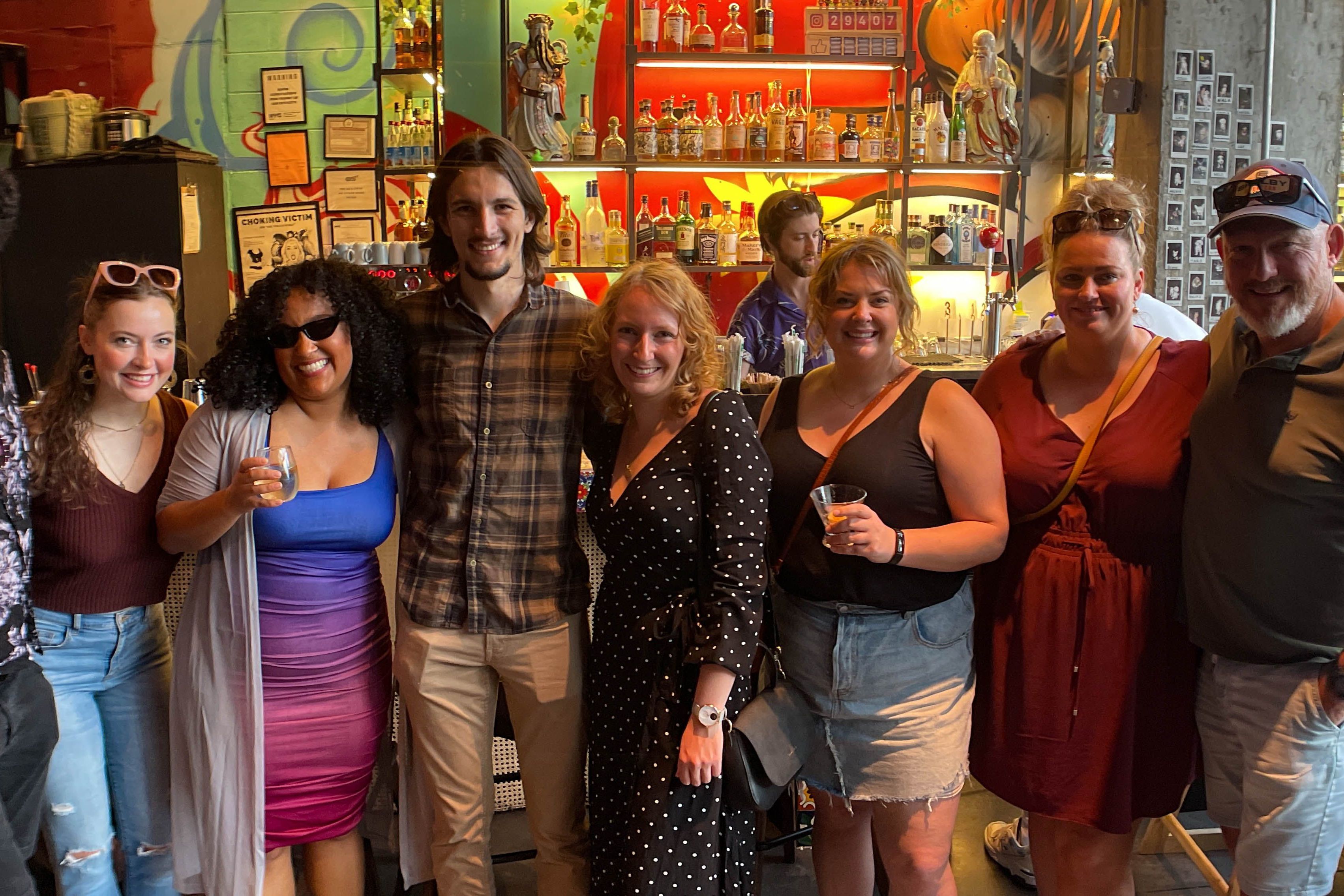 TOUR DESCRIPTION
A Cultural Journey through NYC's original neighborhoods with visits to three trendy nightlife venues.
The ultimate experience for anyone looking to explore the vibrant culture and history of New York City's most iconic neighborhoods. This tour is designed to offer a personalized experience, exploring Lower Manhattan's Little Italy, Chinatown, and the Lower East Side.
You'll join a great group and expert guide while taking in a breathtaking view from one of the city's best rooftops, discover a hidden speakeasy and unique bars, and learn about the stories of the immigrants who have shaped the city of New York. age."
MORE INFORMATION
Downtown Nightlife Tour NYC
Whether you're looking for a fun night out or a unique way to explore the city with a party-like atmosphere, we make sure you leave with a unique experience and unforgettable memories. Tour includes:

Duration of three hours

Host expert in NYC history and nightlife

Downtown Manhattan/Lower East Side

Visit at least three venues including bars, luxury rooftops, and high-end lounges

Free and express entry at each venue

Great storytelling about Immigration, culture, and history of this original neighborhood

Dress Code: Upscale casual. Comfortable shoes are recommended

*Non-alcoholic drink menus are available. Drinks and transportation are NOT included. Guests must be 21 years of age.
Hours of Operation:Sat-Sun: 6 pm
Reservations are required and must be made online. A credit card is required for reservations, this will not be charged unless the booking is missed.

To reserve, enter your information including valid pass numbers at https://fareharbor.com/embeds/book/nitetables/?ref=asn&sheet-uuid=5363e61e-59ec-415b-987a-541f535f1974&asn=sightseeingpass&full-items=yes&flow=1023400