Old Town Kissimmee - Combo ticket (Mortem Manor Combo - Haunted Attraction plus Ferris Wheel plus A&W All American Food meal deal)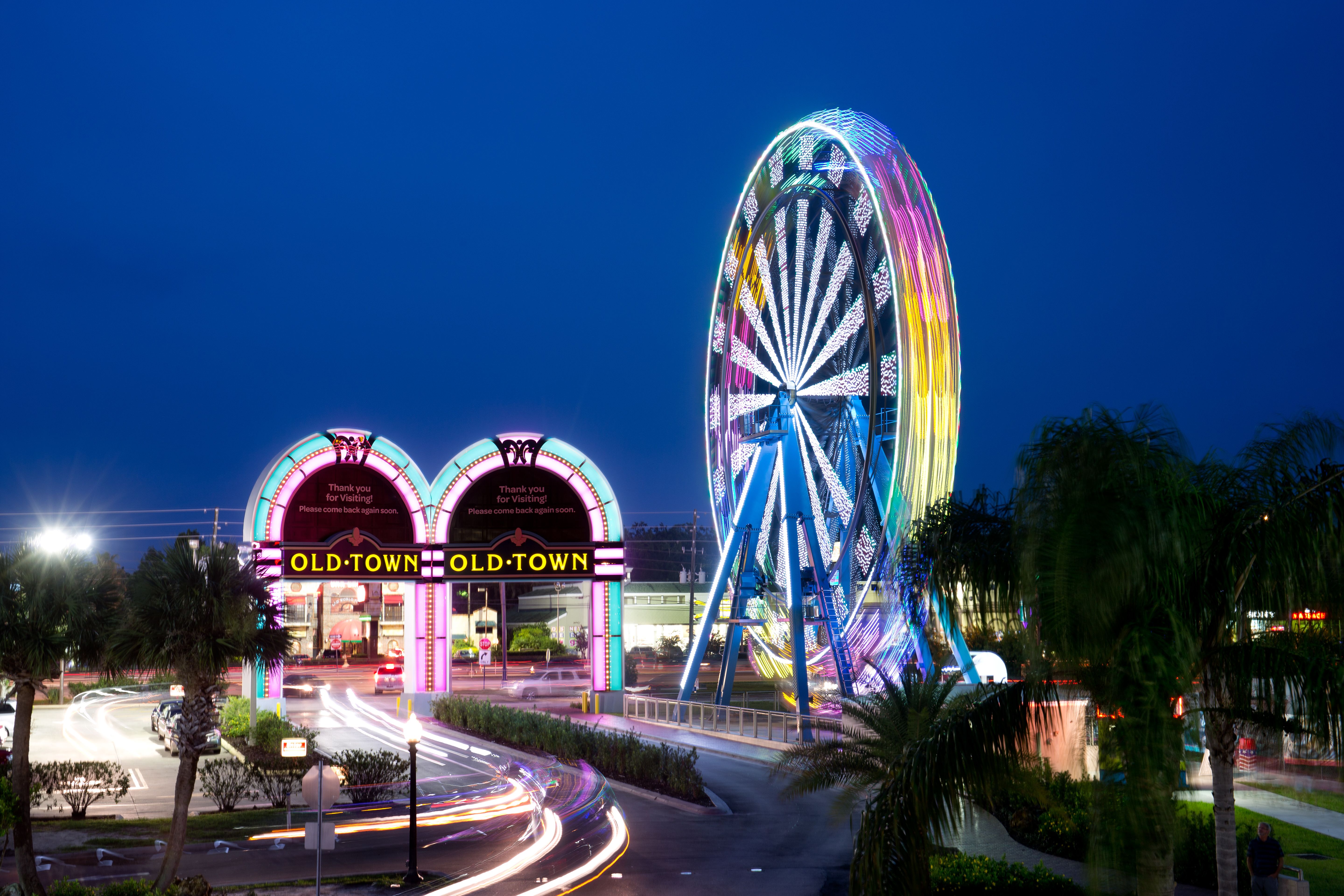 TOUR DESCRIPTION
Old Town is a recreation of a classic Florida town – a throwback to a time when crowds were a little smaller, lines a little shorter and the fun a little simpler. A family-friendly entertainment district where the good times are authentic, the pace realistic, and the memories just as magical as any other Orlando attraction. Relax as you stroll through 18 acres of the tree-lined brick street and discover over 70 unique, affordable shops and restaurants. We feature free weekly live entertainment and events, family-friendly attractions, and rides every generation can enjoy together. Admire muscle and classic cars and trucks during the Friday Nite Muscle and Saturday Nite Classic Car Show and Cruise every weekend. Cars are on display during the day and at night drive down Old Town's main street for the cruise, a weekend tradition for over 28 years. Come and enjoy the simple pleasures of classic American fun.
MORE INFORMATION
Old Town Kissimmee- Combo ticket (Mortem Manor Combo - Haunted Attraction plus Ferris Wheel plus A&W All American Food meal deal
5770 W Irlo Bronson Memorial Hwy. Kissimmee FL 34746
The "town" is open Daily 10:00am to 11:00pm but Mortem Manor is open Wednesday and Thursday from 6:00pm to 10:00pm, Friday and Saturday 6:00pm to midnight and Sunday from 6:00pm to 11:00pm. The other parts of the deal (Ferris Wheel and A&W) match the park hours.
Show Pass at Sweet Dreams Ice Cream.. Located in the village. Phone (407) 396-4888