Degas House Museum and Creole Impressionist Tour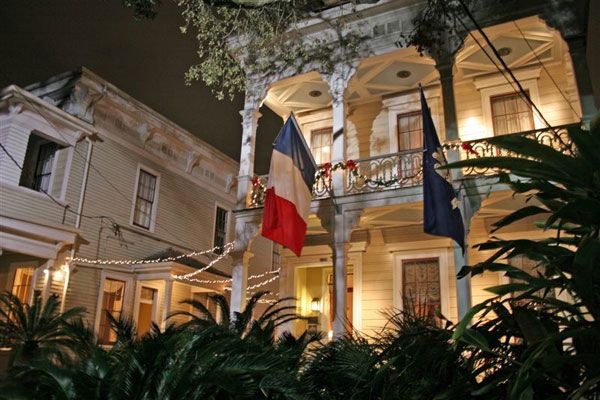 TOUR DESCRIPTION
Enjoy oak tree lined Esplanade Avenue and discover the story of the French Creoles, including Edgar Degas and his maternal family, hosted by the Great-Grand Nieces of the artist himself. This documented historical tour includes exploring both Degas houses and viewing the award winning documentary "Degas in New Orleans, a Creole Sojourn". Also included is the Creole Neighborhood of Edgar Degas Walking Tour, which explores references to the neighborhood included in Degas' New Orleans letters. Includes Documentary, House and Neighborhood Walking Tour.
MORE INFORMATION
Degas House Museum and Creole Impressionist Tour
2306 Esplanade Ave, New Orleans, LA 70119
Hours of Operation:
Monday- Friday: 9:00am - 5:00pm
Saturday: 9:00am - 12:00pm
Closed Sunday
Tours 10:30am and 1:45pm - Must be booked in advance. Tours start in the gift shop with one of the Great-Grand Nieces of Edgar Degas, but ADVANCE RESERVATIONS MUST BE MADE for 10:30am or 1:45pm daily and must arrive 15 minutes early. Visit WWW.DEGASHOUSE.COM and click on BOOK TOURS. Click VOUCHER and enter in number. You must present your Pass when you arrive for the tour. Your Pass must be used while it is still valid.