New Orleans Premium Small Airboat Ride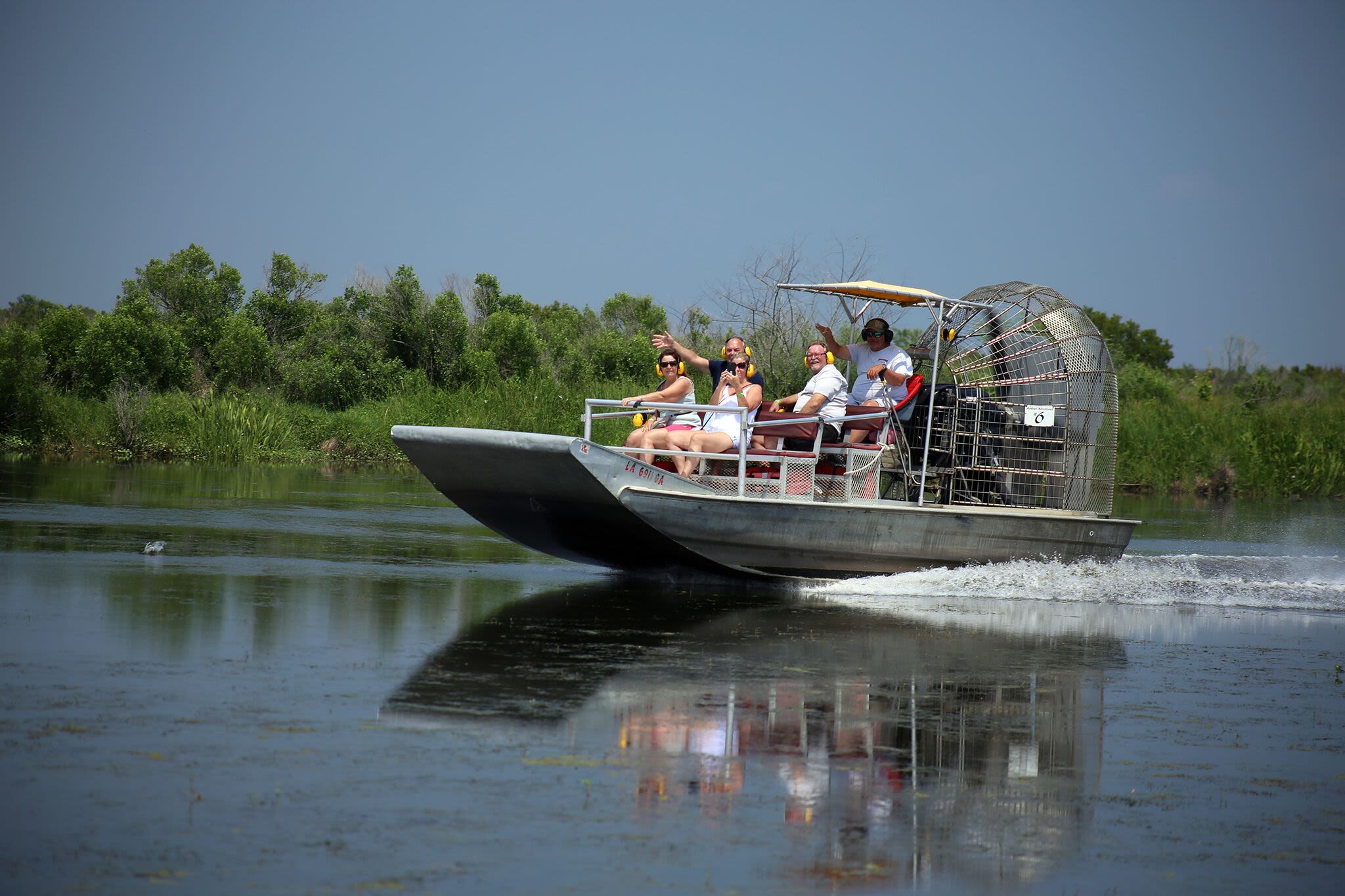 TOUR DESCRIPTION
Step aboard your small airboat (max 6 passengers). Hold on to your seat as the fast, light boat takes off through the tidewater cypress swamp, which borders Jean Lafitte National Historical Park and Preserve. The flat-bottom airboat allows access to even the shallowest of water, where many tidal birds and swamp creatures make their homes. Your guide narrates the sights, such as tupelo-gum trees and cypress trees covered with moss, as you whip through the water. Learn about the bayou's native creatures, such as nutria, snakes, turtles, and alligators. Back in Lafitte, stop by the albino alligator exhibit or grab some food before leaving. When booking, customize this tour to fit your schedule. You can choose from morning or afternoon departures; self-drive to the town of Lafitte; or bus pickup at your New Orleans hotel.
MORE INFORMATION
New Orleans Premium Small Airboat Ride
5145 Fleming Park Road, Lafitte, LA 70067
7 days a week, 9:45 am, 12 pm, 2 pm, 4 pm (seasonal), 6 pm (seasonal).
Blackout 2/11/24-2/13/24
NOTE: Children under 5 not allowed on Airboat rides
Reservations required – www.airboatadventures.com, based on availability. Show QR code pass at check-in on site. Roundtrip transportation from downtown New Orleans can be added on for an additional fee.