French Quarter Haunted Ghost Tour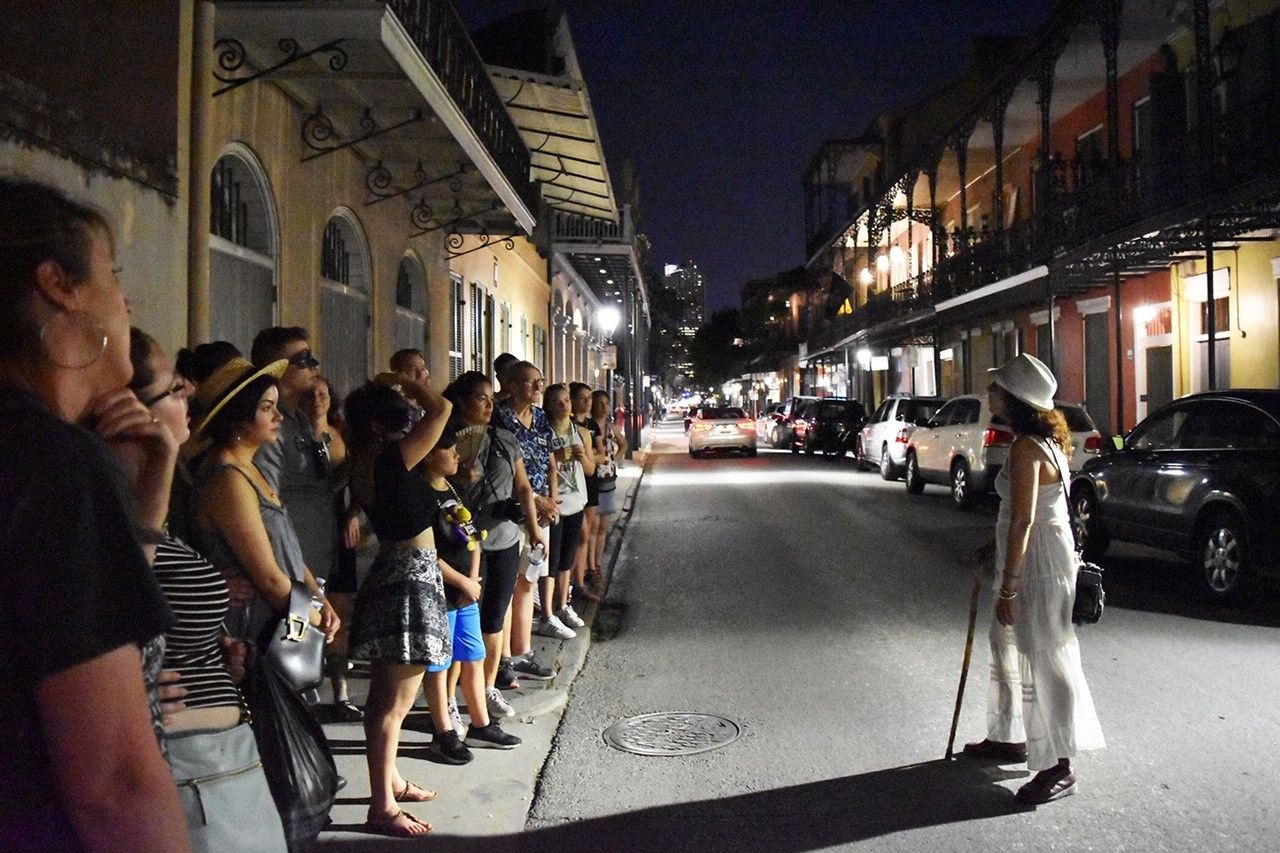 TOUR DESCRIPTION
Explore the grim and ghastly deeds of the old French Quarter and escape into the past as offbeat licensed guides provide you with an eerie, yet fun-filled adventure. Visit sites of documented hauntings taken from police records, city archives, and our own professional paranormal investigations including a visit to a haunted French Quarter tavern!
MORE INFORMATION
French Quarter Haunted Ghost Tour
4220 Howard Ave NOLA 70125
Nightly at 6 pm and 8 pm. Please arrive 30 minutes before departure.
Reservations required. Go to https://www.bigeasy.com/vouchers/sightseeingpass to book your space. Be prepared to provide your QR code(s).
You must present your Pass when you arrive for the tour. Your Pass must be used while it is still valid.
Please note: Children under the age of 13 are not permitted on this tour.